October and birthday plans –
October and birthday plans –
It's been about 8 weeks since mom died and life is definitely quite a ride these days. While I can't speak for all family members, I know we are are trying our best to adjust and keep moving forward though it certainly isn't easy. Not that anyone thought it would be. It's a fine balance trying to maintain some of the normal things we all used to do as a family while trying to manage the discomfort, grief, and enormous void that we each feel without mom here in the day-to-day and special family occasions.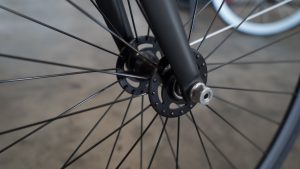 To me it sometimes feels like we are the spokes of a bicycle wheel but the hub which connects us and keeps us organized and moving smoothly – is severely damaged or missing. Like loose spokes, we are inside the wheel together, but in a bit of a disorganized mess at times, without mom, our hub, who was the central and grounding force that binds us and keeps the wheel rolling along smoothly.
As some of you know, October has some significant events, so I can say with a thankful heart how the beautiful sunny days are a true blessing. It feels good to put our faces to the sun, to breathe the fresh air and admire the beautifully changing fall colours. Fall was mom's favourite season – especially walking in the dry crunchy leaves.
We got through Thanksgiving with mixed emotions, but I think we managed pretty well after all was said and done. Every one of us has different needs or wants for what may feel better or worse for the more significant family get-togethers. While for some people sticking to "the usual" to maintain normalcy and tradition feels good, others are looking for ways to change "the usual" because the traditions can accentuate the void even more. And then there are those who are happy to go with whatever the plan is as long as we are together. I have to admit I have been struggling with some of the usual traditions and if I had had my way for Thanksgiving we would have gone camping or had a bonfire somewhere on the beach. Didn't happen – but the thought of it felt good! In the end it was a combination of ideas – we spent the day together as a family, but without turkey and the fixins – we  enjoyed appies and games and a delicious goulash that Sasha made from the recipe our aunt (mom's sister) gave us.
This coming week we will have a private family burial of mom's ashes on Friday October 19th, which also happens to be mom's birthday. We had to wait until October for the burial for various reasons and decided we might as well plan it on mom's actual birthday. My thinking has been that both the burial of ashes and mom's birthday may be difficult days, and combining it may be good for us, to spend this time together. It's a little bittersweet that many months ago I had booked a few days off work to spend mom's birthday with her. We used to head down to the states or other random spots for little adventures on or around her birthday. We were a good duo on these trips even when we got grumpy, hungry or sick and had our car searched top to bottom at the border! The funny story here is that having never been searched like this, we pulled over as directed, into the excessively lit up area like it's some sort of a drive-through service. We were sitting in the car waiting for the officers to come to us, while they were likely studying and analyzing our behaviour from inside the building…until somebody finally came to tell us to get out of the car and go answer some questions inside so the officers and dog could come do the search – haha! And no, there was nothing questionable in our car!
Mom's ashes will be buried at Robinson Memorial Park Cemetery in Coquitlam and I will post more information on the exact location once the ashes are buried. At our family vacation in Hope just a few weeks before mom died, we had a really great family conversation one evening about various topics such as fears and hopes and other big and little life stuff. Dad also asked a little question… "what would you want your gravestone to say?" Mom answered simply and directly, as usual, and we have been able to honour it. Dad is such a gentleman that his saying will be the same (one day long time away from now!) since they are sharing the same memorial stone. However, he added his own special and symbolic design to it, which I love. Stay tuned for photos and more information on the exact location after October 19th.
Lastly, we have some family members celebrating special days this October, so we continue to move forward but the impact of mom not being here is felt daily, whether it's a regular or a special day.
Our family continues to be touched and grateful for the love, prayers, mass intentions and support that come from you, our community and friends. As Sasha mentioned at the reception, we don't have extended family in Canada – no aunties or uncles or cousins or even childhood friends. It's something that I know we all miss, especially during this time when we're missing our "hub" so much! Technology has come a long way but having family physically closer would be amazing. But, as usual, God is so good and shows his love and continuous care for us by giving us an extended family – you, the community and good friends who are all the more special, meaningful and healing on this crazy-at-times journey. Whether family or extended family – it feels good to talk to and be around those who have known mom and who share in our grief. A heartfelt thanks to every one of you.